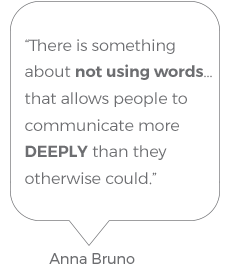 To be concerned for another person is honourable indeed. A hallmark of authentic friendship is wanting the best for others. We ask ourselves, how can we help our friends be and do their best, how can we bring them happiness?

Certainly we want people living with complex challenges to be on the receiving end of such heartfelt questions. Yet, an equally important question is What do people without disabilities receive from their friends living with disabilities?

Anna and Rebecca met in high school. Rebecca does not speak, her movement is restricted and she is unable to feed herself. Never having been exposed to someone with Rebecca's challenges, Anna did not know what to expect. Initially the two teenagers were friendly but not friends. Over time, that changed.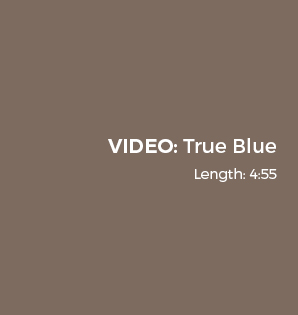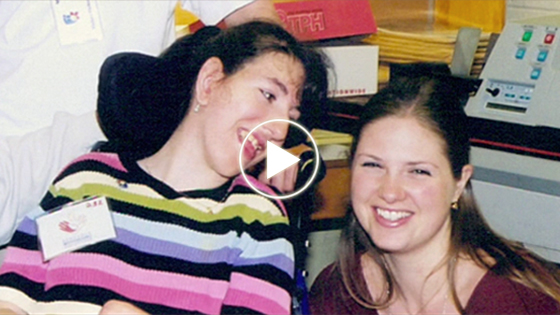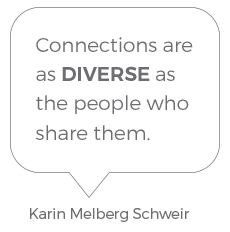 Anna has benefitted from Rebecca's friendship in many unexpected ways: Rebecca opened Anna's eyes and heart to her passion for social justice; she influenced Anna's values and belief in belonging and interdependence. Through Rebecca's friendship Anna has learned about the powerful intimacy of nonverbal communication. Rebecca has also influenced Anna's desire to be a better person – not just with Rebecca but in all of her relationships.
Many years prior to Anna Bruno taking on the role of P4P's Lead Independent Facilitator, Anna had developed deep appreciation for the gifts of Rebecca's meaningful friendship in her life.
At first Anna felt that she was 'doing Rebecca the favour' in sharing herself and her world of dance. Eventually, however, Anna and Rebecca's acquaintanceship grew into an authentic bond, each woman benefitting in different ways from the other. Fifeen years down the road, they remain pals.
The video on this page is an excerpt from Dance in the Shadow.