The Ontario Disability Support Program: A Critical Resource
Understanding how to qualify and then apply for the Ontario Disability Support Program (ODSP) is a great first step; however, once you have successfully qualified for this support, it is also very important to understand how the program works, and what the restrictions are, so that you will continue to receive the benefits if needed.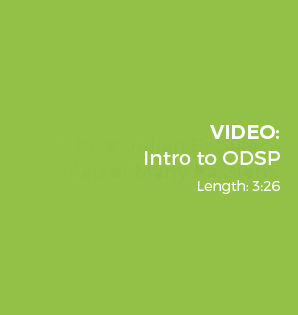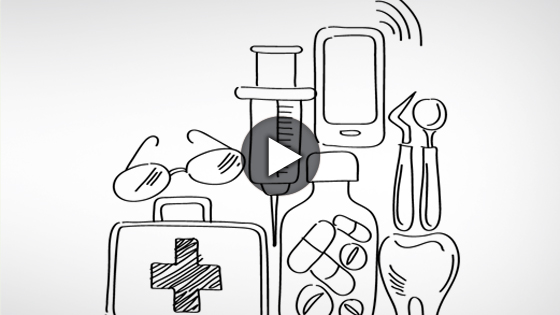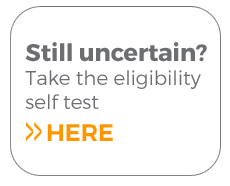 How to Qualify

Individuals must be 18 years or older
Must live in Ontario
Must meet the program's definition of financial need
Must have a disability as defined by the program:
An individual with a substantial physical or mental impairment that is continuous or recurrent, and is expected to last a year or more. Physical or mental impairment must result in a substantial restriction in the person's ability to work, or take care of him or herself.

It's important to note that individuals should apply before they turn 18 as the application process can be lengthy.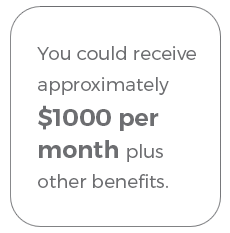 Two Types of Support
Income support - Financial assistance provided each month to help with the costs of basic needs, like food, clothing and shelter. Income support also includes drug and dental benefits.
Employment supports - Services and supports to help people with disabilities find and keep a job, and advance their careers.

Using the ODSP

The ODSP is meant to cover basic living expenses, such as rent, food, clothing and transportation costs. Valuable additional benefits include prescriptions, dental and vision care, and repair and maintenance of mobility devices.

Protecting and Managing your ODSP

To protect your ODSP, that is, to ensure you receive the full monthly amount long into the future, you must be aware of allowances and restrictions. Assets and exemptions, inheritances and gifts, a Henson Trust and RDSP income – each of these things will either protect or limit a recipient's monthly ODSP income.
To maintain your ODSP various types of reporting by the recipient are required, such as:
Any assets owned or accrued while receiving ODSP – this will include a new car or home or a financial gift
Any income earned
Any material changes to the recipient's situation
To find your local ODSP office
CLICK HERE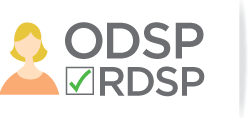 Belinda
is about to turn 18. Her dad Henry is preparing to apply for her ODSP as soon as possible. Henry wants to know how Belinda's substantial RDSP could affect his daughter's right to this benefit. ANSWER: Withdrawals made from an RDSP will not affect Belinda's ODSP benefits in any way. The RDSP is fully exempt with respect to income as well as an asset in determining ODSP eligibility.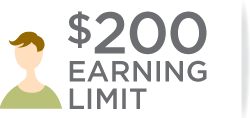 Ahmed
has recently been offered a great opportunity to work part-time, but he needs to know if his monthly ODSP benefit could be affected. ANSWER:
As of 2013, you can earn up to $200 a month without having income support reduced. ODSP benefits will be reduced by 50% of any money earned over $200. For example, if Ahmed earns an extra $400, his ODSP benefit will be reduced by $100 ($400 less the $200 allowed = $200. And 50% of $200 = $100 reduction).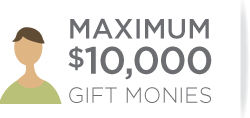 Joe
has just inherited a $10,000 from his favourite aunt. Is there a way for Joe to keep receiving his ODSP and keep the full amount of the gift?
ANSWER: As of September 2017, ODSP regulations allow a recipient to receive a maximum of $10,000 in any 12-month period from gifts, inheritances, insurance proceeds, trusts and other monies, therefore Joe's ODSP would not be affected.
Joe's aunt could also create a Henson Trust for Joe's inheritance. A Henson Trust is a special trust that can be set up for a person with a disability. Once set up, it can provide financial support without affecting ODSP eligibility. Joe's aunt also has the option to place $100,000 into a segregated fund or into an inheritance trust. Additionally, if Joe has an RDSP, a relative can contribute up to $ 200,000 (the lifetime maximum) into the RDSP. When withdrawals are made they will not impact ODSP eligibility.