---
Woo hoo! Say goodbye to our cramped Covid social life. No more waving at grandparents through windows. Or chatting with friends on chilly porches. Now we're craving connection, conversations, hugs and support.

Bring it on. It's the perfect time to look at who is in our lives. And who we can invite in. We can help our loved ones make friends and share their gifts.
---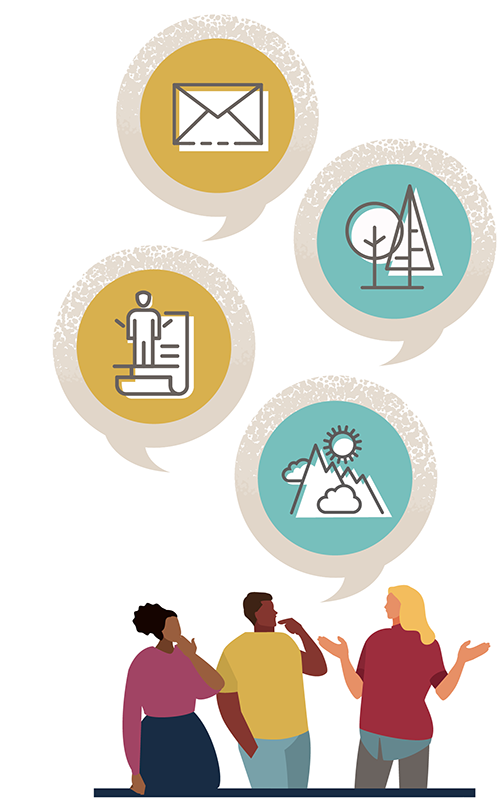 Reaching out can make us feel vulnerable. But everyone has struggled during the pandemic. People want to connect and get involved. They're just waiting for an invitation.


Try this:
Ask your loved one what they'd like to do with a friend or family member.
Visiting a farmer's market, going bird watching or trying something new

like axe throwing might appeal. Or host a games night using these

free

Interact and Share cards by

Plameo

.



Together, list people who show interest in your loved one. Perhaps an

educational assistant, former camp counsellor, friendly neighbour,

member of your faith community, coffee shop barista, instructor from

your local gym or family friend.


Together, choose one person from your list.



Call or email them. Or help your loved one to do so. Ask if they'd like to

connect. Suggest some ideas of what you'd like to do. And pick a date.


Families say:
"I asked my daughter's adult siblings if they'd like to schedule weekly phone calls during Covid. They all enjoyed the conversations and it gave me some time for myself. Now, they're getting together for shopping trips in person."
____________
"Before Covid, my son cooked food in bulk with a friend from his personal support network. They both packaged up meals for their home freezers. Now that things have opened up again, we'll set up another cooking date. They both love having ready-to-go dinners."


Resources:
We've all used tech in creative ways to socialize during Covid. Now that we're gathering in-person, tech is still a powerful tool. We can use it to build our networks, check in and make plans.

Try this:
Start a closed (private) Facebook group for friends and family. Your

loved one can post their schedule, photos and social invitations. Try posting

"Want to join me on a hike Saturday afternoon?" Read

Anna's Story

about using Facebook to build supportive relationships.
Prep for the holidays together on Zoom or on your cell phone. Turn off your cameras and chat while you wrap presents, make cards or bake

cookies. Share family photos with Drop Box, Facebook or your

cellphone.
Gain skills. See

habilhome.com

for apps and technology that build self-help

skills, communication, mindfulness, cooking and more.
Give parents of little kids a break. Does your loved one enjoy singing or

reading aloud? They can entertain friends' kids on Zoom.
Families say:
"During Covid, my daughter, her sister and a friend in New York City did online fitness together a few times a week. They've all become stronger. Now they text each other often using What's App."
---
Is your loved one an artist? Tea connoisseur? Or sweet smiler? Get out there. And invite people in. These interactions can lead to friendships and welcoming spaces. Or even future job possibilities.
Try this:
Make a home-made card. Mail it or drop it off at a friend's house. Tuck a

tea bag in the envelope as a treat.


Talk to strangers. Chat staff up at the coffee shop, grocery store or library. Smile. Give compliments: "Love your glasses" or "What gorgeous latte art!"


Host a small gathering. Nervous about having people over? Invite one person or family for tea. Follow community Covid safety guidelines. Open windows and pile on sweaters as extra precautions.


Sing out loud. Invite friends over to sing in the yard. Or jam together inside (vaccinated, masked, socially distanced and windows open) for safety. Or try karaoke online with these free karaoke apps.


Plan a road trip with a friend. Check out the new Ontario Staycation Tax Credit for vacationing in province.


Resources:
Families Say: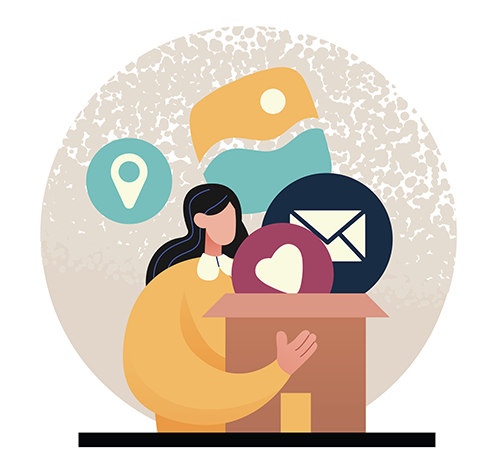 The days are getting darker. So, now's the time to reach out. And to help your loved one shine. Ask for help. Share your strengths with others. And explore new ways of enjoying time together. Online. Or in person.
Watch for our next guide Exploring Opportunities to Get Involved for more ways to meet neighbours, connect to community and to expand your network.
---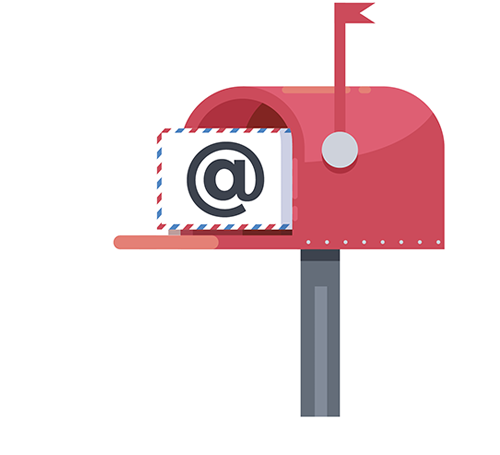 Over the next few months, watch your email for the New Normal Action Guides.
The pandemic has taught us that relationships, health and community can't be taken for granted. Now, our communities are opening up. And we have a chance to start again. We can build supportive relationships now and for the future.

DON'T FORGET TO READ:
Action Guide One: Moving Beyond the Pandemic
Action Guide Two: Staying Healthy & Motivated
Action Guide Four: Exploring Opportunities to Get Involved
Action Guide Five: Connecting to Family Networks
Want to share your experiences during Covid? Here's a short, sweet survey. Only 2 questions! Point form is fine. We'd love to hear from you.

1. What surprised you about yourself or your loved ones during the pandemic?
2. What was one thing that helped you get through difficult times?

Share Your Thoughts