---

Phew! Take a deep breath. We've come a long way. We've coped with multiple waves of Covid-19. We've worn out walking shoes, zoned out on zoom and got gratitude journals going. We've worked hard to keep our families and ourselves afloat. That's worth celebrating.
And vaccines are worth celebrating! With so many of us vaccinated, it feels like life can start again. Most kids are back at school. We can enjoy a dinner out, a concert or an indoor visit with friends. With a vaccine passport, social distancing and a trusty mask, the possibilities seem endless.
Or do they? After months of staying apart for safety, expanding our worlds can feel frightening. How do we know what's safe for our families to do?


---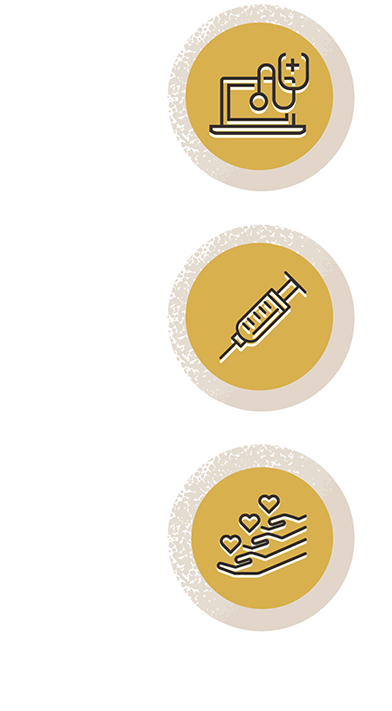 When deciding about places, spaces and people to connect with:
• Speak to your family doctor. Ask what activities are safe based on your own family's health situation.
• Check out this resource on vaccinations and evaluating the risk from the Government of Canada HERE
• Reach out. Ask other families what they're doing. Share ideas and strategies for getting involved in community safely.

Remember, you're not alone. Take small steps to connect, engage and try activities that bring you joy. We can move forward even though things are still evolving.


---
Until December, we'll be reaching out every two weeks with a new guide. In the New Normal Action Guides you'll read about ways to manage and thrive in rapidly changing times. Here's a sneak peak at some of the topics we'll be talking about.

Staying Healthy and Motivated
In the early Covid days, many of us found intriguing ways to stay fit and healthy at home. We tried online yoga, Zoom Zumba and stair climbing to rack up numbers on our Fitbits.
For stress-busters, perhaps you tried a few mindfulness apps. Or soothing activities like knitting or puzzles. But trying to keep yourself balanced while caring for a loved one with a disability can be daunting. Especially during a pandemic.
If your fitness, food and wellness ideas could use a refresh, we've got you covered. Learn fun and doable strategies for you and for your family.
Click here to read Guide 2

Reconnecting with Friends and Family
Have you found your social circle shrinking as the pandemic progresses? While zoom calls and parties seemed fun at first, the novelty wore off. And some families say that online gatherings and activities don't interest their loved one with a disability.
Fortunately, people are finding ways to connect, especially as things open up. Hear stories from families who are making it work with everything from backyard masked singalongs to driveway dinner parties.
Click here to read Guide 3

Exploring Opportunities to Get Involved
All of us have gifts, talents and interests to share. Did you or your family try something new during the pandemic? Did you grow backyard veggies? Learn a few ukulele chords? Bake sourdough bread for the first time?
Or, like many of us, just watch way too much Netflix? That's perfectly ok too!
Here's the good news. As things open up, these hobbies give you and your loved ones ways to meet people with similar interests.
You can also explore ways to give back to your community. Meet new friends as you pack groceries at a foodbank. Or just stop and chat with your dog-walking neighbours. This guide includes ideas for building community, being a good neighbour and helping your loved one make new friends.
Click here to read Guide 4

Connecting to Family Networks and Supportive Relationships
Several parents shared a story similar to this: "During the pandemic, my son no longer had workers to support him. It was up to us to take care of him. We did our best to fill his day with meaningful activities. I realized that most of the people in his life were paid to be there. We're definitely going to try and get out there to meet more people."
Especially now, we all need encouragement and support. In this guide, you'll learn how families intentionally build friendships and supports for their loved ones. Ideas include forming a support circle, connecting with a facilitator planner, and finding a network of like-minded families.
Click here to read Guide 5

---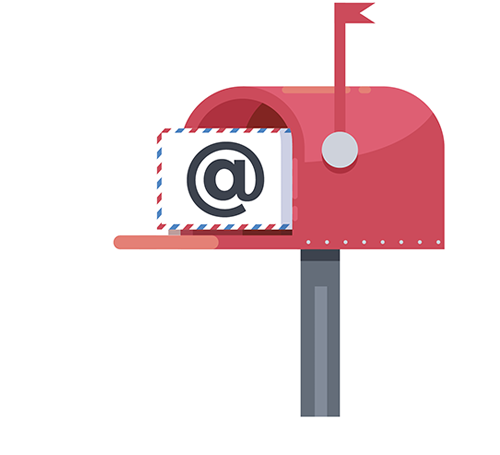 Over the next few months, watch your email for the New Normal Action Guides.
The pandemic has taught us that relationships, health and community can't be taken for granted. Now, our communities are opening up. And we have a chance to start again. We can build supportive relationships now and for the future.

Want to share your experiences during Covid? Here's a short, sweet survey. Only 2 questions! Point form is fine. We'd love to hear from you.

1. What surprised you about yourself or your loved ones during the pandemic?
2. What was one thing that helped you get through difficult times?

Share Your Thoughts