---
When the first wave hit, it was overwhelming. Most of the things we loved and cared about were simply gone - friends, family, work and most of the things we did for fun. While in a state of shock many of us hunkered down, followed the news, ate too much and watched more TV than we ever thought possible.
Now that the next wave has hit, it's time to think creatively to get involved and connected again. We all need something to look forward to so get out your calendar, organize a friend or two, schedule a few special virtual events and have some fun.
---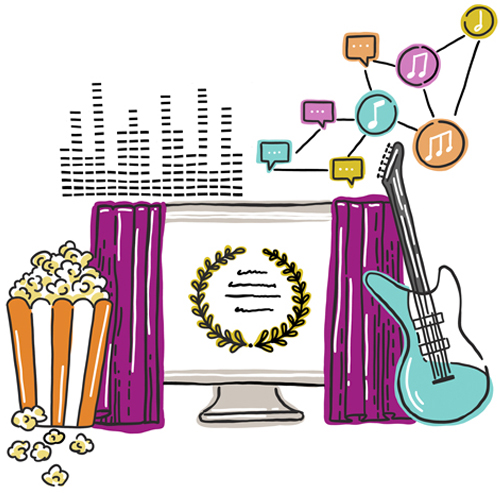 Movie Nights
Movie nights are easy to organize. Get together with friends on Zoom, find a movie you all like on Netflix or some
other streaming platform and hit play at the same time. Through Zoom, you can chat like you would if you were sitting together.
Virtual Concerts
This one is easy too. If you enjoyed going to concerts before Covid, find a friend or two and buy tickets for some live
streamed concerts.


Side Door Access has mastered the art of virtual concerts. Check out their site to find an array of talented Canadian
Musicians and Juno Winners who will brighten your day.


Get in the holiday spirit with the Toronto Symphony Orchestra - Holiday Pops. Buy the concert once and enjoy it
throughout the season. Includes a family sing-along.
Search online and you'll be surprised who may be holding virtual concerts or events.
---
If you're missing dinners out with friends why not go virtual? There are many variations of virtual dinner parties you can organize. From several families preparing their own meals and getting together to eat online, to each family taking a turn to make a dinner, dropping it off to your guests at their homes, and then eating together on Zoom. Make a night of it and have a drink and appetizers beforehand, followed by the main course and dessert and then an after dinner activity or game, all online.

Virtual Bake-offs
If you haven't caught the baking bug yet, a bake-off may help. Gather a group of friends; agree on a baked item; have each person buy their ingredients in advance and host your very own Master Chef Bake-Off.

Share a Virtual Cooking Class
Chefs, restaurants, home cooks and many others are now offering cooking classes online. Some can be taken with just your group and others you can join a group of cooks. Some classes will even provide all the ingredients so you can learn and cook together hassle free. Or if you like less structure, grab a group of friends and take turns teaching each other your favourite dish.
---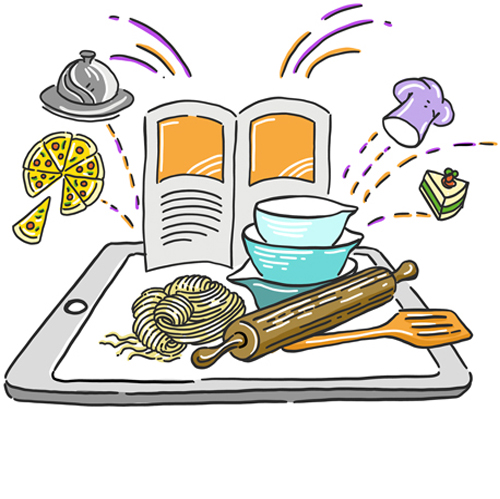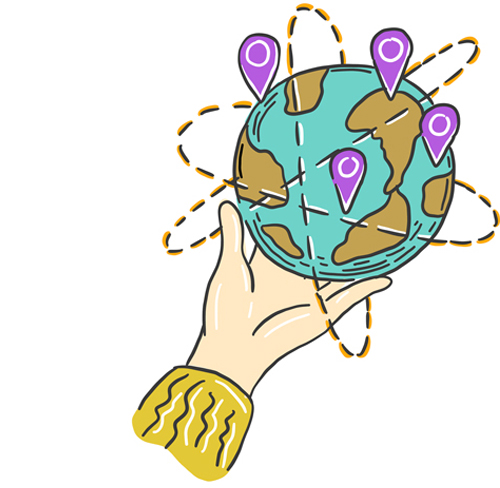 Sure we can't travel anywhere physically these days but we can see the world in real-time thanks to a wide variety of virtual tours.

Explore.org hosts 100s of live cams from all over the world from Africa, to Hawaii, to life under the sea, there's much to explore together. Gather a group of friends and share your live-cam travels and stories.

Travel.earth offers a wide variety of video tours of cities and destinations around the world.

CYARK.org offers 3D digital recordings of a wide variety cultural heritage sites from around the world.

There are many different lists online of virtual tours of museums and parks around the world. Grab a friend and visit the Louvre, Van Gogh Museum and many other fascinating places.

With a little research, you'll find even more ways to explore the world virtually.
---
Enjoy game night?
Search your App Store to find a wide range of games you play with others online. From card games to chess, to Words with Friends and Monopoly. A quick search will leave you with a long list of games to play with others for free or for a nominal cost.
---