USING PASSPORT TO YOUR LONG TERM ADVANTAGE
If you received new Passport Funding over the last few years you probably have mixed feelings. On one hand, you may have been grateful to receive the support, but on the other, disappointed with how hard it will be to stretch the funds.

In 2018/19, the majority of new recipients received $ 5000 annually in Passport funding. Paying a support worker $15/hour buys a little over 6 hours a week. Pay for a few activities and that number drops quickly.

So how can you use the funds so they'll make a difference and help your relative thrive? We asked our Planning Network Family Advisors for ideas on using Passport funds creatively. We'll reference their insights throughout the guide.
Life is a journey whether you're living with a disability or not. Unfortunately, many people with a disability get stuck with few options. Many years ago, I visited a workshop and realized life was not a journey for anyone in this program. They had been with the same people for years, both co-workers and staff, did the same exact same things every week and rarely moved on from the workshop. It was as if they were trapped in time.
Think of your own life. How have you changed over the last 20 years? Are your skills the same? Are you involved with the same people? Do you have the same interests or goals? Do you work in the same enviroment doing the same things each day?
If the goal is to support someone to live a full life and to grow and take advantage of new opportunities throughout their life, the flexibility of Passport Funding and the choices it allows makes great sense.
Thinking long term means making choices that will contribute to a rich life, both now and over the long term, when parents may not be able to offer as much support.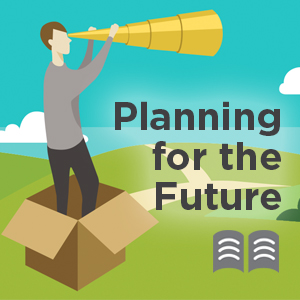 See Planning for the Future ACTION GUIDE
Hiring an Independent Facilitator can be a good place to start. You can use up to $ 2500 of Passport Funding for Independent Facilitation. They can help develop a Person Directed Plan focused on the person's vision, interests and passions, while developing strategies that promote active participation in the community and foster new relationships. It may be difficult to find an Independent Facilitator but P4P has developed a Provincial Directory listing facilitators in Ontario and the Ontario Independent Facilitation Network (OIFN.ca) offers valuable information and may have suggestions for facilitators in your area.

For more on planning, check out our Action Guide: Planning the Future You Want.
Those with a network of friends have greater opportunities, ongoing support and future security. However, people who spend the majority of their time in special programs have less opportunity to develop supportive and reciprocal relationships with those in their community. Supportive relationships are unpaid and freely given and have the potential to last for a long time. People who participate in regular activities in their neighbourhoods where the same people gather on a regular basis have the best opportunities to develop supportive relationships. The people who genuinely show interest in your loved one, may, over time, step up and become involved in their personal support network, participate in a Microboard or play a role when parents can longer provide care.


If you're hiring a support worker, their role should not be to simply attend an event but should be to look for and facilitate opportunities to nurture supportive relationships with others.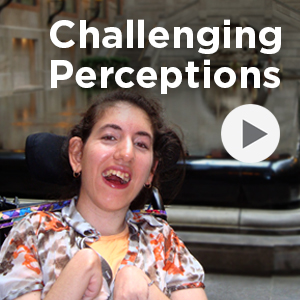 As a woman in her mid-thirties, Rebecca Beayni has many valued roles in her life.
One parent commented that when her son graduated from high school, she immediately began filling his week with disability related activities. His life opportunities were limited to the availability of special programs in his area.
• Tuesday and Thursday afternoons – Special Swimming Class
• Wednesday - Literacy Program for People with Intellectual Disabilities
• Friday morning - Disability Cooking Class
A radically different approach is to think about the future with your loved one according to who they are as a person, his or her interests and the valued roles he or she can play. Passport funding provides an opportunity to hire a support person who can then help identify opportunities and fill roles that are important to his or her life.
Most people have a variety of roles in their lives and these can change over time. Sometimes they're based on relationships, like the role of being a parent, a child or grandchild, a sister, an aunt, an adult son or daughter living at home, a neighbour, etc.

For example, an adult living at home may perform any number of activities as part of their role from cleaning, shopping, yard work, making meals, etc. They're not participating in these activities to develop a life skill but to fulfill a valued role as a family member.

The role of being a neighbour is a great example. Neighbours help each other in times of need, they celebrate family achievements, look out for each others homes or pets and may invite neighbours for lunch or coffee. Some may volunteer at community events or serve as a crossing guard in their neighbourhood, they may join forces and organize a block party. Just think of the creative ways Passport could be used to strengthen a person's role as a neighbour while deepening important relationships.

Other roles are based on an interest or passion. For example, think of the places and activities people interested in a sport or hobby may spend their time. Consider where people with roles such as a gardener, vegan, boater, artist, environmentalist or fitness enthusiast may spend their time and what they are involved with. With a little creativity, you will come up with a long list of ideas you can explore to use Passport funding to your long-term benefit.

One of the objectives of Passport Funding is to provide respite for family caregivers. No doubt that is incredibly important for many, but it is possible to provide families with a break and use the time productively to develop new opportunities. Respite doesn't have to be inactive. Some families commented that their support worker provides respite by watching TV or playing video games, going for a walk or taking care of basic needs. Aiming higher and being more intentional can yield long term benefits.

Encourage your support workers to be more involved in the long term plan by focusing on nurturing relationships and developing valued roles. Depending on where you live, a walk can be so much more than a little exercise. It can be an opportunity to explore new interests or meet people in the neighbourhood or look for a job or find or develop a new role.
There is a tendency to hire support workers specifically because they have disability experience or training. In some cases, this is critical. With Passport's flexibility, it's possible to hire support workers based on unique interests, passions or skills.

Some of the more creative ideas our family advisors mentioned are:
Hiring a chef or culinary student to support someone to plan, shop and cook a family meal

Hiring a student (for a student with a disability) to support them to become more involved in social activities at college or high school

A young man interested in becoming a DJ hired a musician to introduce him to the electronic music scene in Toronto

A young businesswoman with a disability hired a business advisor to help her create promotional materials and a website

A person interested in becoming a librarian, hired a librarian to mentor her and to help her develop her

skills
Family caregivers have so much to deal with these days. Being creative and focusing on roles and relationships may not be the easiest path but in the long term has a much greater chance of creating a secure future and supporting a person to thrive throughout their life.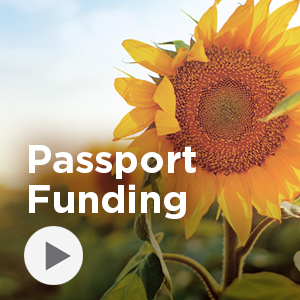 For an overview of Passport funding
We know families have many questions with the transition to Passport One so wanted to end with some practical links.

In 2018, Passport One was introduced to enhance the efficiency of invoicing and payments. One agency, Family Service Toronto, was selected to process all Passport payments across the province.

The Passport One website summarizes their role and includes video overviews on some of the forms families will be required to submit.

The program itself hasn't changed at all. You will continue to liaise with your local Passport Office and can use funds to purchase all of the same types of supports.