Tim and Maureen share a beautiful sibling bond

Siblings Tim and Maureen were born at a time in Canada when people with an intellectual disability experienced extreme marginalization and segregation. Their family doctor recommended Tim be institutionalized, a decision he felt best for Tim and the family. At the age of nine years old, Tim went to live at Huronia Regional Centre, one of Ontario's largest institutions. Tim lived there for ten years, during which time his family tried to visit as often as possible. With increased concern regarding the living conditions and allegations of abuse in the institutions, the government started to build smaller institutions where people could be placed closer to their homes and families. Tim was able to transfer to a smaller institution closer to home that he lived in for 20 years.
We carry each other's history.




~ Maureen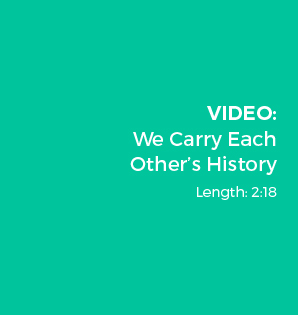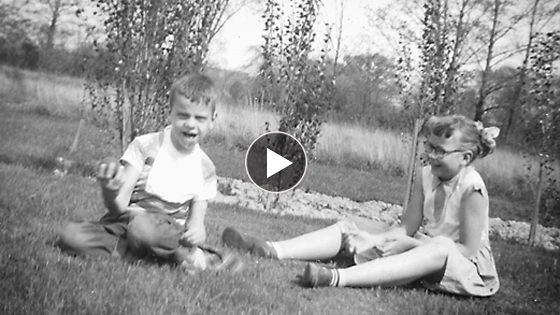 Raising Your Voice

Both Tim and Maureen credit meeting members of the People First movement as a pivotal moment in their lives. For the first time, they heard people with an intellectual disability speaking with their own voice about their hopes and dreams and how they were taking charge of their lives. Tim and Maureen agreed that acknowledging people's self- determination, as well as offering individuals an opportunity to contribute their gifts and talents made the community better for everyone.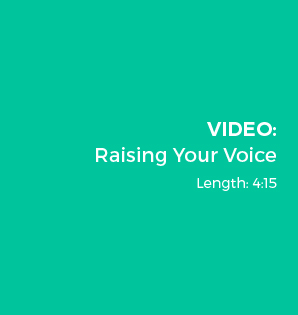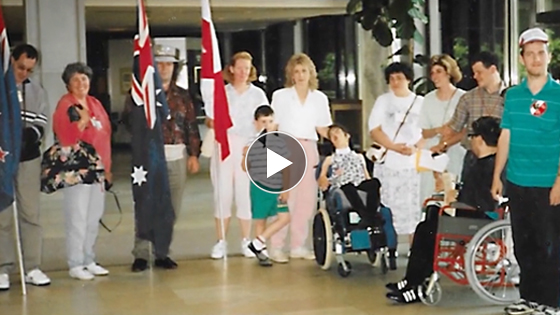 Roots Run Deep

Tim was born into a family of firefighters, as both his grandfather and father served in the profession - so it shouldn't have come as a surprise that firefighting was something Tim was passionate about as well. Tim began attending the meetings of a local firefighting company and was soon invited to their practises as well. A reciprocal relationship began to grow between Tim and the firefighters, and soon Tim had a helmet of his own inscribed with his name.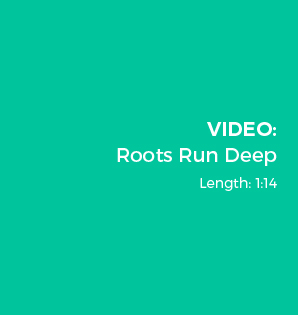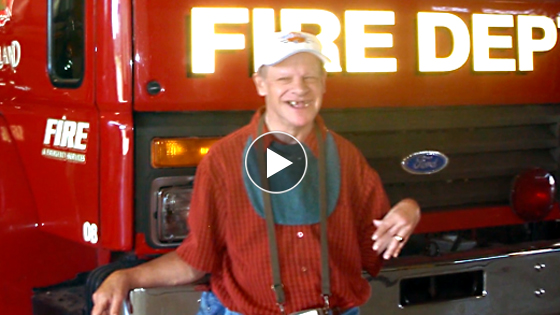 Supporting Each Other

Maureen feels strongly that the key to building sustainable and healthy communities for all people to live, contribute and belong is through interdependence. She credits her mom for having the wisdom to teach her about the responsibility that came with being a sister to Tim, but not a caregiver for Tim.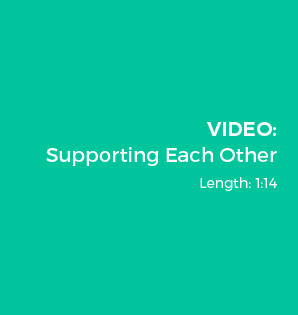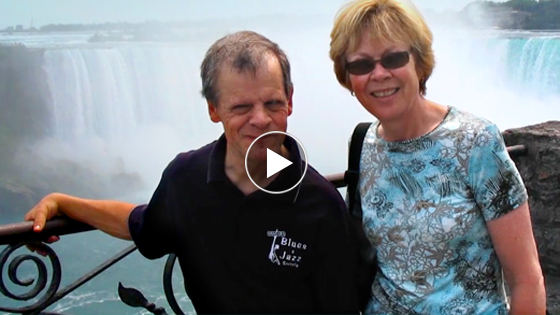 Living In Today

Today, Tim lives just around the corner from Maureen and the two enjoy visiting and vacationing together. It is easy to see the joy and love they share, not only as siblings, but also as dear friends.